Declaration
procedure SelectChromaKey(Op: TIESelOp = iespReplace); overload;
procedure SelectChromaKey(KeyPixelX, KeyPixelY: integer; Op: TIESelOp = iespReplace); overload;


Description
Uses a ChromaKey algorithm to select all pixels of a particular hue.
SelectChromaKey
uses the options in
ChromaKeyOptions
.
If the first overload is used
KeyColor
specifies the color of the background. With the second overload, the specified pixel is used as the key color.
Use Op =
iespReplace
to replace the existing selection, or
iespAdd
to append to the existing selection
A ChromaKey image contains a solid color block that is removed so that it can be applied to a background. E.g. in the following image the key color is neon green (R=0/G=254/B=0).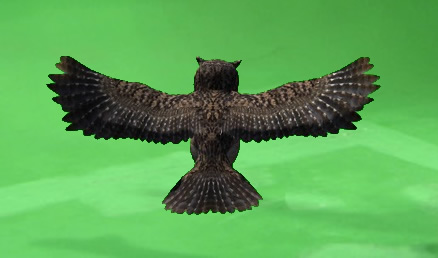 For more information on ChromaKey:
en.wikipedia.org/wiki/Chroma_key
Notes:
- This is the programmatic equivalent of setting
miSelectChromaKey
in
MouseInteractGeneral
- A bitmap/non-vector selection is used. You can use
IsPointInsideSelection
to determine whether specific pixels are selected.
Examples
// Load a chroma key file, guess the chroma key color and select it
ImageEnView1.IO.LoadFromFile( 'D:\Chroma.png' );
ImageEnView1.ChromaKeyOptions.KeyColor := clNone;
ImageEnView1.SelectChromaKey();

// Select subject in image with green chroma-key background
ImageEnView1.ChromaKeyOptions.KeyColor := clGreen;
ImageEnView1.ChromaKeyOptions.Mode := iecSubject;
ImageEnView1.ChromaKeyOptions.Saturation := 35;
ImageEnView1.ChromaKeyOptions.Tolerance := 0.25;
ImageEnView1.SelectChromaKey();


See Also
-
ChromaKeyOptions
-
GuessChromaKeyColor
-
RemoveChromaKey
-
SelectionIntensity
-
SelectionBase
-
SelectMagicWand
-
SelectColors
---